The Authentic Rock 'N Roll Experience at The Verb Hotel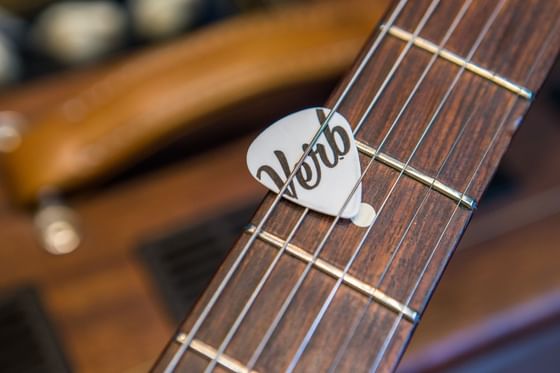 what's your story?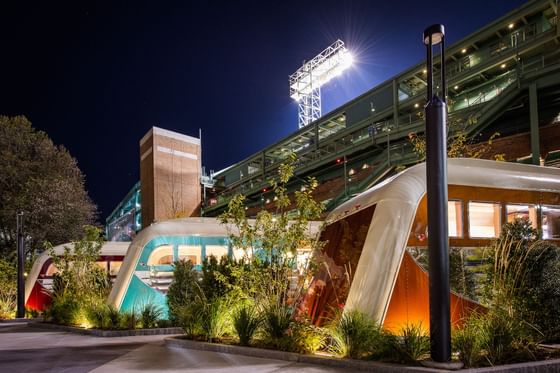 BE A BACKSTAGE VIP!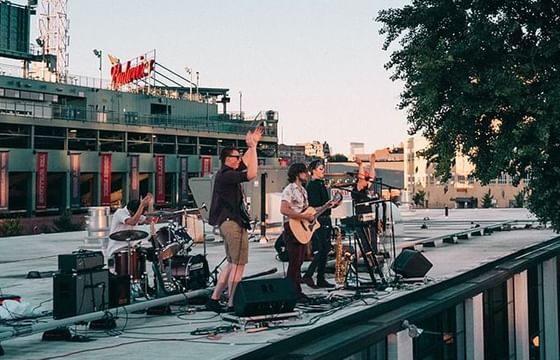 doings & goings on
DREAM ON!
Take a note from Aerosmith and "Dream On" our super-comfortable beds! The Verb isn't just just a place to bunk up in Boston, our curated guestrooms will send you back in time through the decades of rock music - with museum-quality memorabilia in our rooms and throughout the entire hotel, record turntables to play with, a record library that numbers into the thousands, and a vibe that will rock you!
"Rock 'N Roll may not solve your problems, but it does let you dance!" - Pete Townshend, The Who
Are you ready to rock? Then prepare yourself for a hospitality experience like no other! Take a trip back in time with mid-century style, music and pop-culture details infused into your experience. All year long you can stay cool (or warm) in our outdoor pool (heated all winter long), enjoy fun, friendly service, and settle into clean, music-inspired rooms with their own in-room record players.
Our hotel houses an extensive vinyl record library that includes multiple genres and decades of music where you are sure to find both popular and niche artists. From the earliest roots of rock 'n roll through today's favorites, our guests always find treasures. The Verb is the absolute best hotel for musicians, music lovers, groups, corporate travelers, and all walks of life.
All VIPs Belong Backstage!
Welcome Backstage – an urban hotel experience located in Boston's Fenway neighborhood. Backstage at The Verb Hotel is an unforgettable overnight destination for guests seeking the unconventional - luxury trailers with plush beds, relaxed seating areas and outdoor patios ideally tucked between the hotel and Boston's beloved Fenway Park. Designed to reflect the adventure of life on the road, this enclave of ten custom-crafted, stationary trailers offer exclusive overnight amenities while treating guests to an "all access pass" to this entirely unique experience in the heart of the Fenway.